TRY PURE IMMUNITY BLEND – A POWERFUL ESSENTIAL OIL BLEND TO BOOST THE IMMUNITY OF YOU & YOUR FAMILY BY KEEPING YOUR HOME SAFE FROM HARMFUL ALIENS!
Pure Immunity Blend is made from a proprietary blend of 100% pure essential oils that provide a natural and effective alternative to keep your family healthy.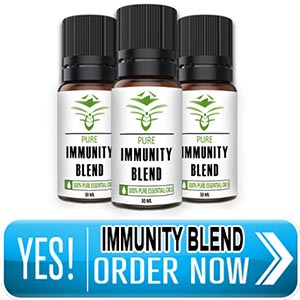 Medicine & Vitamins

Pure Immunity Blend is a natural non-toxic cleaner to keep your home and surfaces protected from germs. It acts as a powerful disinfectant without the harmful chemicals found in most household cleaners.
Pure Immunity Oil is pure and 100% natural designed to benefit the whole family. Stay home Stay protected during the pandemic times.
Personal Care

Ameliorate the quality of air in Your home by building a natural immune barrier at your home. Just add a few drops to any diffuser daily as your entire family's air and immune systems are uplifted.
All of our essential oils undergo extensive GC/MS Testing in addition to Microbial Testing to ensure absolute purity. GC/MS testing measures the purity to ensure no synthetics, no dilutants and no contaminations are there.
Fitness & Dietary

Pure Immunity Blend can be used topically to your skin by diluting with your favorite carrier oil and it gets absorbed in the skin in minutes and triggers your body's natural disease fighting functions.
Pure Immunity Blend contains the right amount of these 9 essential oils: Cinnamon Leaf, Lemon, Clove Bud, Lime, Eucalyptus Globulus, Rosemary, Peppermint, Spearmint, Oregano and whacks a powerful blow to contagions.
Pure Immunity Blend is 3RD PARTY LAB TESTED & 100% PURE!
NO HARMFUL TOXINS
PARABEN FREE
GC/MS TESTED
100% PURE ESSENTIAL OILS
Try it Risk Free
Your purchase is covered by a full 2 months to try Pure Immunity Blend Money Back Guarantee!